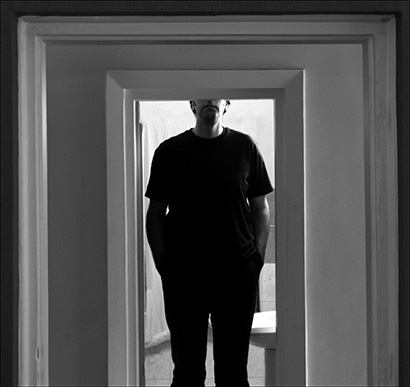 Born in London 1979, Joubeen Mireskandari, B.A. in Graphic Design from Science and Culture University in Tehran (2001), began his career as designer and photographer from 1998. In 2005 he won the first prize for the most impressive poster at COW International Design Festival in Ukraine. 
In 2012 and 2016 two series of his photographs, "Blackened" and "The Sacrifice" were presented in solo exhibitions at Dastan Basement Gallery (Tehran-Iran) and in 2014 another series, "Flatland", was exhibited in Mohsen Gallery (Tehran-Iran). His latest show "View From Outside" was curated by Behzad Hatam and exhibited at Ab/Anbar gallery 2019 (Tehran-Iran) and at Emrooz gallery 2020 (Isfahan-Iran). Behzad Hatam the curator of his last project introduces him: "He is not the photographer of the beauties of the world or its monstrosities; He is not the photographer of the images, He is the photographer of contents, concepts and the context of images." He has also participated in many group shows. 
He also has co-founded SOGOL AND JOUBEEN STUDIO in 2010 (https://sogoljoubeenstudio.com), a curatorial platform dedicated to different aesthetics of artistic projects such as installation art shows and documentation projects.  SOGOL AND JOUBEEN STUDIO has directed a music documentary film "Eight To Ten Thirty" in 2016.
Joubeen was a guest of the French Government at Cite des Arts in Paris During autumn  2019 and exhibited a selection of his works there.
He lives and works in Tehran.